T.R.Y. 2 QUIT PROGRAM DESCRIPTION
Click Here to Make a Referral (Administrative purposes only)
Click Here for Intake ADCND/TRY (Administrative purposes only)
T.R.Y. 2 QUIT!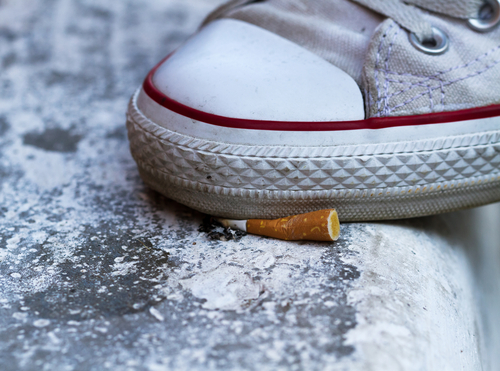 Take 2 hours towards your future success!
Alternative to Suspension
Prevention
Motivation
T.R.Y. 2 QUIT! is based on the Centers for Disease Control practices (Page 29)
Parent/Guardian
Complete this section first
STUDENT/YOUTH
Call Mr. Earl Boone, Together for Resilient Youth (TRY) to get started: 919-491-9740
To access the lessons
Review the Entire Durham Public Schools Tobacco Use Policy
Tobacco Use Prohibited
No student, staff member school visitor or any other person is permitted to use any tobacco product at any time, including non-school hours, in school buildings, in school facilities, on school campuses, and in or on any other school property owned or operated by the Durham Public Schools.
For the purposes of this policy, "tobacco product" is defined to include cigarettes, cigars, pipes, chewing tobacco, snuff, and any other items containing tobacco, or any items reasonably resembling tobacco or tobacco products, including electronic cigarettes. Tobacco use includes smoking, chewing, dipping, or any other use of tobacco products.
Why T.R.Y. 2 QUIT!
(CDC TOBACCO CESSATION)
More than 80% of adult tobacco users in the United States began using tobacco regularly before age 18.1 The prevalence of tobacco use is now higher among teenagers and young adults than among other adult populations. However, the prevalence of quitting (i.e., the percentage of those who have ever smoked who are now former smokers) also is lower among these younger age groups. Studies indicate that most teenaged and young adult smokers want to quit and try to do so, but few succeed.2,3 Many of these young smokers will eventually die from a smokingrelated disease. Although many people are aware that adult smokers are more likely to have heart disease, cancer, and emphysema, many negative health consequences also occur among youth.
Examples of negative health consequences for youth who smoke include the following:
• Smoking hurts young people's physical fitness in terms of both performance and endurance, including those trained in competitive running.
• Smoking can hamper the rate of lung growth and the level of maximum lung function among youth.
• The resting heart rates of young adult smokers are 2-3 beats per minute faster than those of nonsmokers.
• Regular smoking is responsible for cough and increased frequency and severity of respiratory illnesses.
• The younger a person starts smoking, the more likely he is to become strongly addicted to nicotine. Most young people who smoke regularly continue to smoke throughout adulthood, leading to longterm health consequences.
• Teenagers who smoke are 3 times more likely than nonsmokers to use alcohol, 8 times more likely to use marijuana, and 22 times more likely to use cocaine. Smoking is associated with several other risk behaviors, such as fighting and engaging in unprotected sex.
• High school seniors who are regular smokers and who began smoking by grade 9 are 2.4 times more likely than their nonsmoking peers to report poorer overall health; 2.4-2.7 times more likely to report cough with phlegm or blood, shortness of breath when not exercising, and wheezing or gasping; and 3.0 times more likely to have seen a doctor or other health professional for an emotional or psychological complaint.
• Smoking may be a marker for underlying mental health problems, such as depression, among adolescents.
THE STEPS TO T.R.Y. 2 QUIT!
1. Parent provides information to generate student reference number.
2. Intake - The student/youth calls Mr. Boone, Prevention Specialist at the Alcohol Drug Council of North Carolina to learn more about the requirements and to be guided through the steps.
3. Student/Youth - The participant completes four lessons that require a response after each section. The answers are automatically sent to the Program Coordinator.
Lesson 1 - 6 quizzes about decisions to health to second hand smoke (20 minutes)
Follow-up with Coach (contact 1)
Lesson 2 - Triggers - What things happen to "make" you want to use tobacco (15 minutes)
Follow-up with Coach (contact 2)
Lesson 3 - Preparing to quit using tobacco (20 minutes)
Follow-up with Coach (contact 3)
Lesson 4 - Suggestions to keep you going strong (20 minutes)
Follow-up with Coach (contact 4)
POST PROGRAM FOLLOW-UP with COACH: 15 days, 30 days, 45 days, 60 days